For the production of pralines and hollow praline bodies, professionals generally use stable polycarbonate moulds. There are many reasons for this. Among the most important arguments are the high stability and long durability of these praline moulds. In addition, excess coverture can be easily and cleanly removed when closing the hollow chocolate body with a pallet or scraper. A further point is the removal of the pralines from the mould, as they are already released from the mould by light tapping. Compared to silicone or even deep-drawn moulds, the production of a personalised polycarbonate mould is not economical, especially for small series. The reason for this is the high cost of producing the injection mould for such a chocolate mould. A personalized polycarbonate mold is therefore only worthwhile if a large number of chocolate products are to be produced.
We have therefore looked for a way to combine the above-mentioned advantages of polycarbonate moulds with the low cost of thermoforming moulds. The result of this process is a new flexible type of praline mould: the chocopro-system.
Customized chocolates with the chocopro system
The basis of the chocopro-system is a magnetic mould made of polycarbonate. These moulds have a metal base plate, which is held by magnets sunk into the mould. They are normally used for transfer or decorative sheets. These sheets are printed with an ink that is suitable for food. The printing of the logo or your own motif must necessarily be a different colour than the chocolate later used for the pralines, otherwise it will not be visible. After transfer of the print, the sheet is disposed of.
Instead, our chocopro-system uses a motif sheet made of high-quality and durable PET-G together with a height insert. The special feature is that the motif sheet can be used again and again. This protects the environment and your wallet. The sheet contains the actual motif or logo as a pure relief. This enables you to produce customized chocolates from a single mould. The motif sheet can be easily exchanged and you are therefore able to individualise your pralines and chocolate candies with polycarbonate moulds at low cost.
Discover our various chocopro praline and lolly moulds directly in our online store.
Completely personalise advent calendar for chocolates with chocopro
By the way, the chocopro system is also ideal for advent calendars, where you can adjust not only the print on the packaging but also the chocolates themselves to your wishes or those of your customer.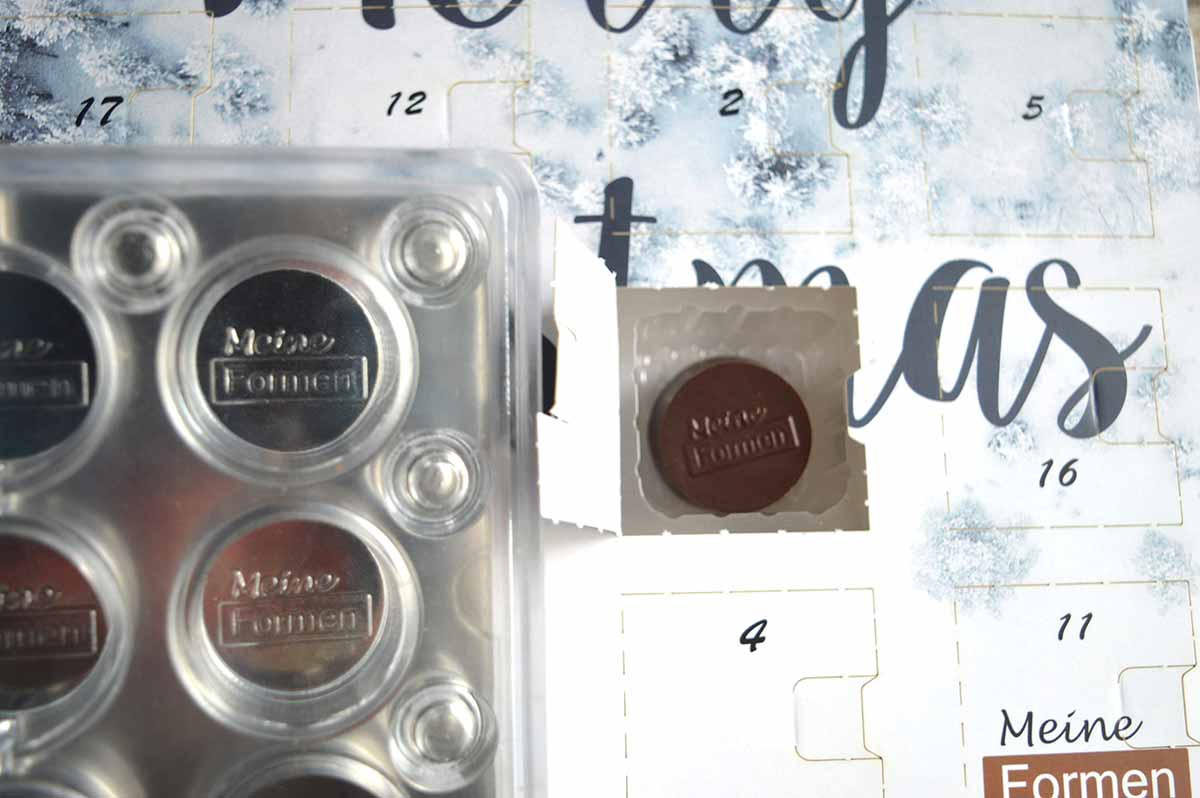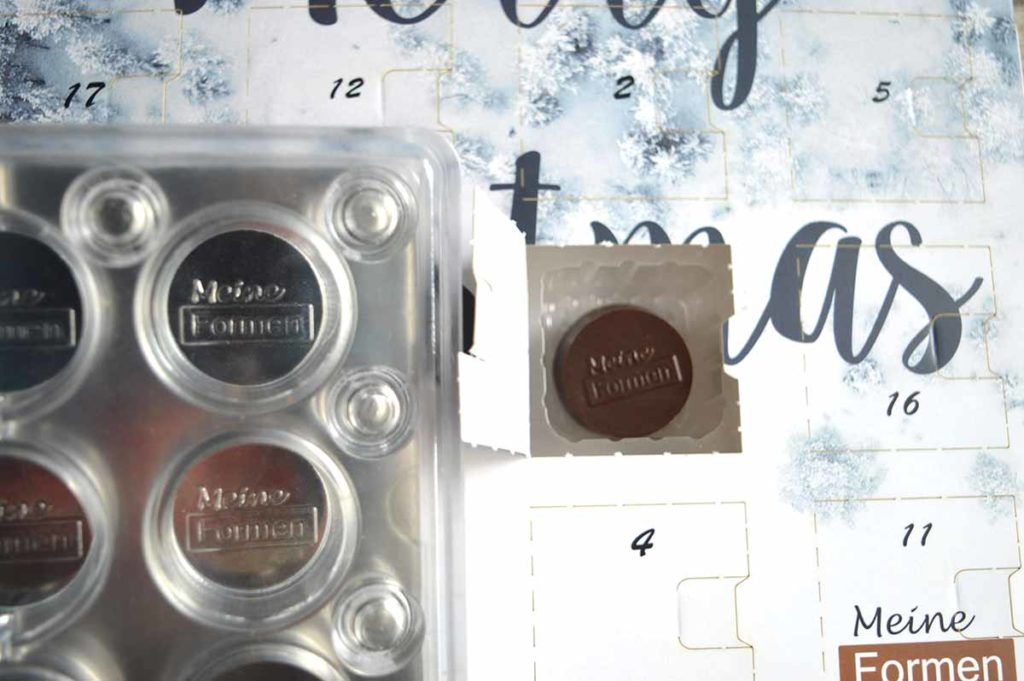 You can find the matching chocolate advent calendar including inserts in our
online shop for praline and chocolate moulds
.