Surely you know the problem: You have a creative idea for a new product, but you can't find anything in the commercially available silicone moulds that fits your wishes.
As a mould manufacturer, we support you with our expertise and are happy to produce your individual silicone mould. It doesn't matter whether it's a chocolate mould with your logo, a personalised soap mould or a special baking mould.
Depending on the desired application and the requirements of your silicone moulds, various high-quality silicones are used for this purpose.
3D silicone mold example
Making silicone moulds for food
For the production of silicone moulds, two liquid silicone components, the so-called A and B components, are generally mixed together without bubbles. The chemical reaction then creates a silicone compound. The strength of this compound is generally indicated for silicone with the so-called Shore hardness. The higher this value, the firmer and more rigid the silicone mould.
Especially if the silicone moulds are to be used for making food such as chocolate, marzipan, cakes, ice cream, biscuits or butter, only food-safe silicone may be used. That is why we use food-grade silicone that is certified or manufactured according to the guidelines of the Bundesinstitut für Risikobewertung (BfR), the U.S. Food and Drug Administration (FDA) and the RoHS (Restriction of Hazardous Substances). These ensure that no harmful substances get into the food to be processed and that the taste is not affected.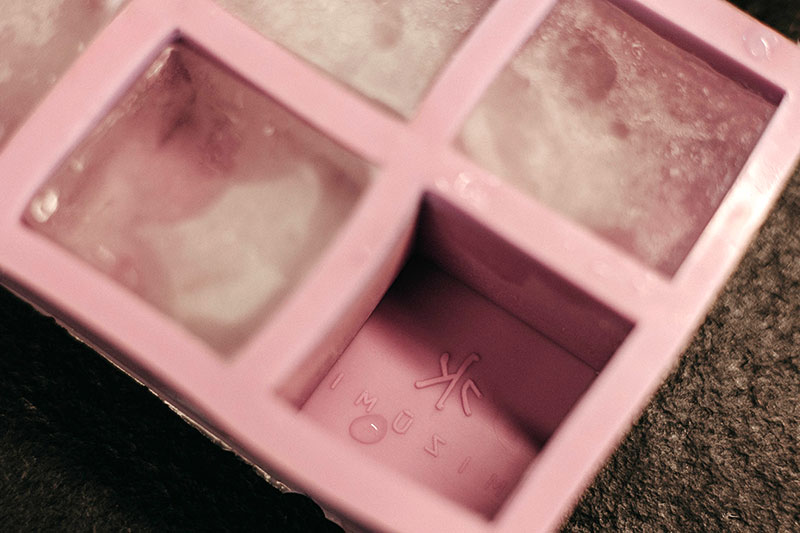 Silicone moulds compared to thermoforming moulds
Compared to thermoforming moulds, silicone moulds can also be used to produce moulds in which the object to be depicted contains undercuts. Depending on the design, silicones are also significantly more temperature-resistant, which is why they are ideally suited for the production of individual cake and ice cream moulds, for example. Both thermoforming and silicone moulds can be reused very often.
Whether with a logo or as an illustration of products and objects, as an experienced partner we create your silicone moulds especially also for small series. The silicone moulds are cast by us, which is why you can have your new moulds in your hands in just a few working days. Do you have any further questions? Please feel free to call us.